These little guys are super tricky, I tried a couple recipes before finding this one. It all has to do with the consistency of your mixture. You want it to feel like wet sand that is mostly dry, that makes sense right!?  It should form a ball, but still fall apart at the same time. I made them too wet the first time and they exploded out of my molds, that's not good. I made some of these with Orange Essential Oil and some with Lavender Essential Oil, both are lovely!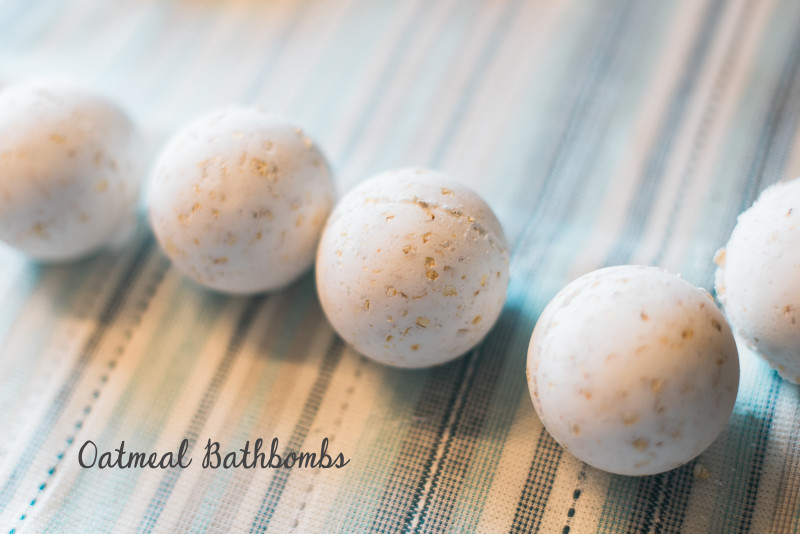 Here's what you need to make yours:
1 cup baking soda
1/2 cup citric acid
1/2 cup corn starch
3 tablesoons epsom salt
4 tablespoons quick oats
2 teaspoons almond oil
1 teaspoon water
10 drops of essential oil
spray bottle of witch hazel
All you have to do is combine the dry ingredients well, make sure there are no clumps. You can use a sifter if you have one or just use your hands. Then, slowly add in the wet ingredients and mix well. I had to use a spray bottle of witch hazel to get mine the right consistency, just do a few sprays at a time. Then fill both sides of your mold firmly leaving more in the middle of each one. I got these molds and they worked perfectly. Make sure you don't overfill them so they can snap. I let them dry 2 hours before taking them out of the molds. I set them on a towel to dry overnight and then wrapped them up for gifts. Enjoy!
Original recipe can be found here.