Let's get this party started! I'm so glad you are here and are ready to embark on this health journey with me, you are going to LOVE it!
I'll be honest, there are two options to get started. You can set up a retail account or become a wholesale member with tons of perks. But really no one wants to pay retail so we'll just skip right to the WHOLESALE MEMBERSHIP.  Ok I said perks right and you'd really like to know about those right? Well let's just start with this, you'll receive 24% off all your Young Living purchases. See no one wants to pay retail

There are no monthly minimums or required purchases. All you have to do is spend $50 in a year on Young Living product and you'll maintain your membership. It's a lot like Costco, except you actually get something with your membership fee. And it's this beautiful kit picture below.
THE PREMIUM STARTER KIT gives you the option of choosing your diffuser, based on your preference and needs. I will say a lot of people start with the dewdrop diffuser. All of the diffuser options come with 11 bottles of oils. They are the perfect oils to get you started on this new journey and are what people use the most.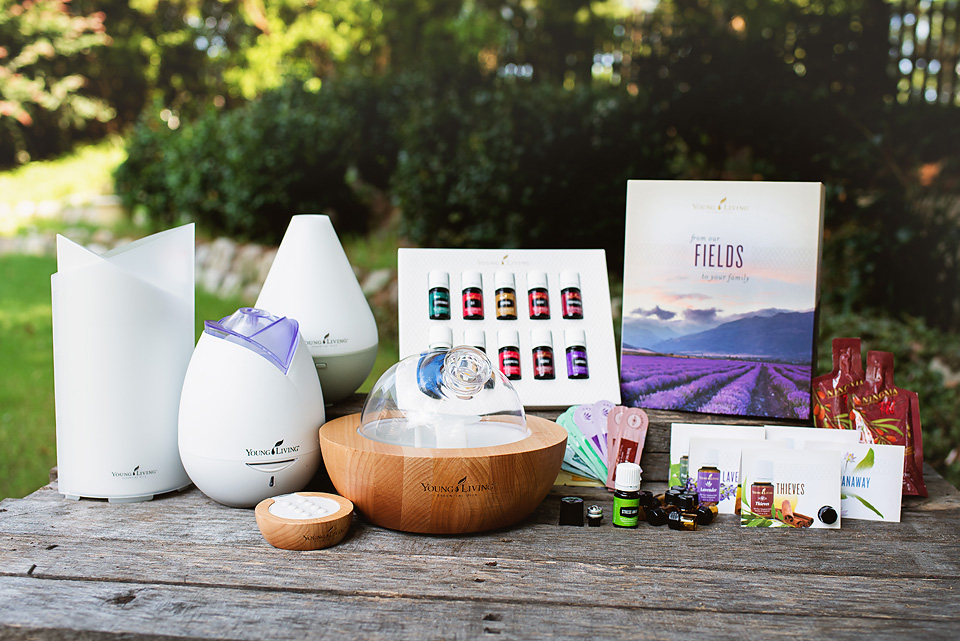 Ok, here are the 11 oils you'll be receiving with your new kit. All bottles are 5ml size, not tiny sample bottles.
You also receive 2 packets of Ningxia Red, an oil-infused antioxidant drink. 10 sample packets, share it cards and sample bottles. These are perfect to share oils with friends or take some with you on the go. You'll see a metal roller fitment that you can pop on your stress away or any other bottle for easy application. There are additional learning resources included and the Product Guide. I circle what I want to try in there and make notes about why I ordered certain products.
There is one more HUGE advantage to becoming a wholesale member. You'll receive access to our private member-only FB groups. We have tons and tons of resources for you there and I would love to have you join us. You'll be able to do your own searching and have questions answers, this is so helpful when you are just starting out. It's actually helpful all the time!
If you're ready to join and become a wholesale member, just follow the steps below:
Keep member checked, you can't order the kit as a retail customer. And you'll miss out on your 24% discount in the future, bummer!
You should see my number 2105163 where it says sponsor and enroller, if not fill that in.
Complete all the requested information.
Choose the Premium Starter Kit and diffuser of your choice.
Shoot me an e-mail and let me know you signed up, i'll send you a welcome packet right away and add you to our member only facebook groups. You can find me HERE.
And that's it, I'm so excited to hear from you!